While starting an affiliate program is simple, recruiting affiliates into the program can, more often than not, prove to be a challenge. Getting affiliates to join the program, especially for newer stores, can become a real difficulty for merchants who are just starting out with affiliate marketing.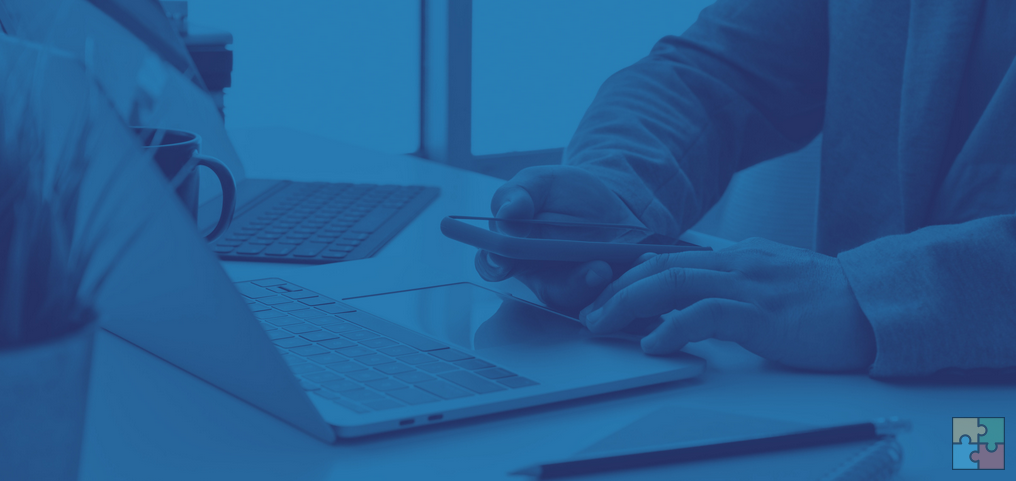 GoAffPro has introduced the Marketplace option to help merchants tackle this issue. The marketplace is a curated directory of affiliate programs that are run by merchants using the GoAffPro platform.
Marketplace for merchants
Merchants who use GoAffPro can go to the marketplace tab within the app and set up their store's marketplace listing. They can upload their store's logo and icon, as well as set up their store's category and description. There is also an option for geo-restriction, where merchants can choose to allow affiliates from certain countries to apply for their program.
After setting up their listing, they can then enable the marketplace listing, after which their store's affiliate program will get displayed in the marketplace's directory. This option allows merchants who are looking to recruit more affiliates into their program, or for merchants who are struggling to find any affiliates, an easy way to get discovered.
Marketplace for affiliates
The marketplace also offers a great opportunity for affiliates or for people who are looking to become affiliates. Affiliates can register on the GoAffPro website and get access to all the stores in the marketplace directory.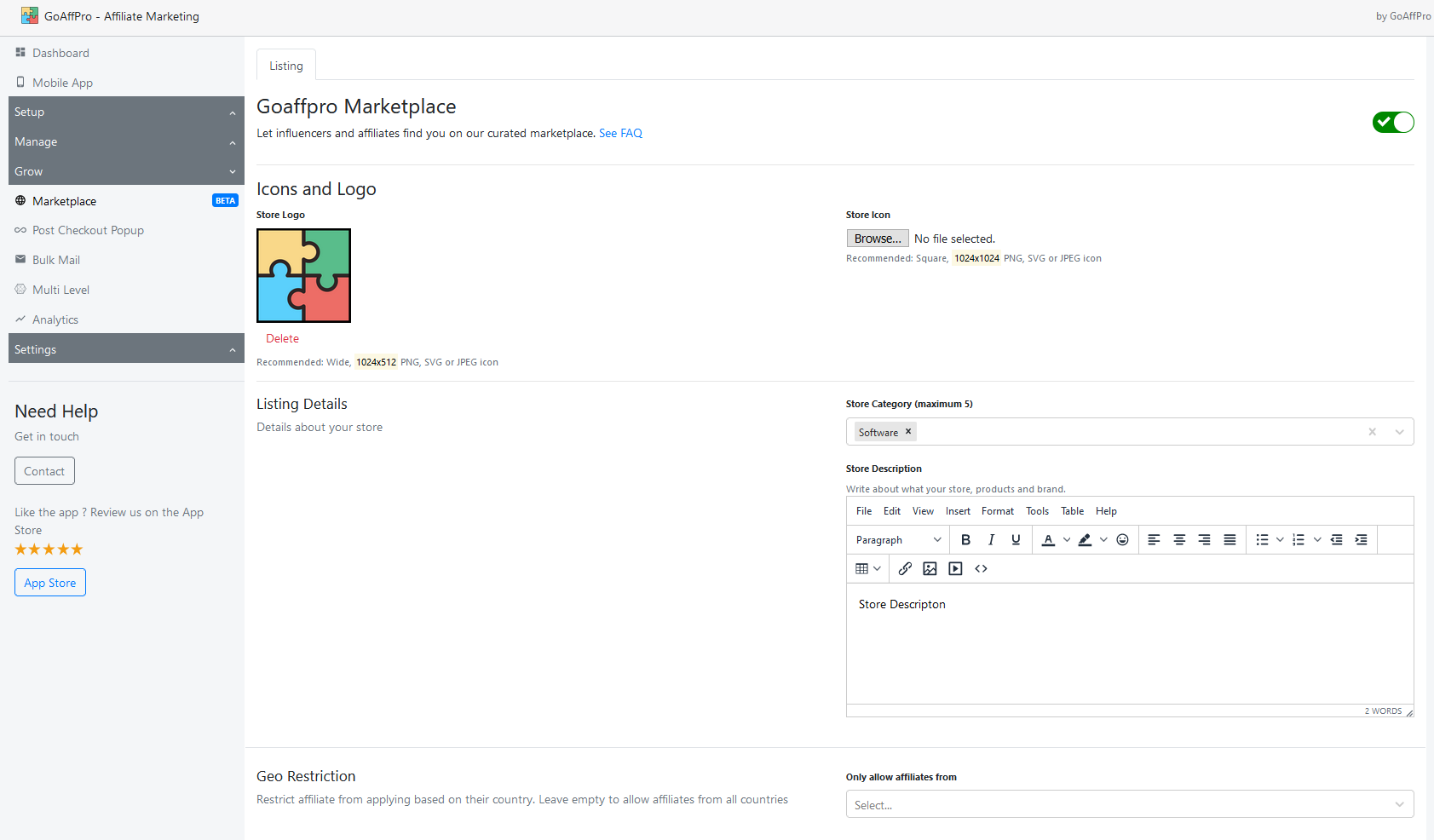 Affiliates, after signing up, are provided with an easy to use dashboard. In this dashboard, affiliates can browse the stores in the marketplace and view their details. Affiliates do have the option to join multiple affiliate programs. The dashboard also provides affiliates with information such as their referral sales, the traffic from their referral, and payouts.
While all of this information will be present in much more detail in the individual store portals, the marketplace dashboard gives affiliates a single location to view all essential details.
In conclusion, the marketplace option provides an easy and convenient way for merchants to get discovered by affiliates, making the task of recruiting affiliates easier. For affiliates, it gives a vast directory of stores that they can join. The marketplace option is free for both affiliates and merchants to use.