So, What is Video Shopping?
Video shopping is a new and innovative way your customers can purchase products. This allows customers to browse your products and buy them directly from your video. It combines the convenience of online shopping with the personalized and interactive aspects of an in-store experience. When compared to traditional internet buying, this interactive method supplies customers with a more immersive and intriguing shopping experience.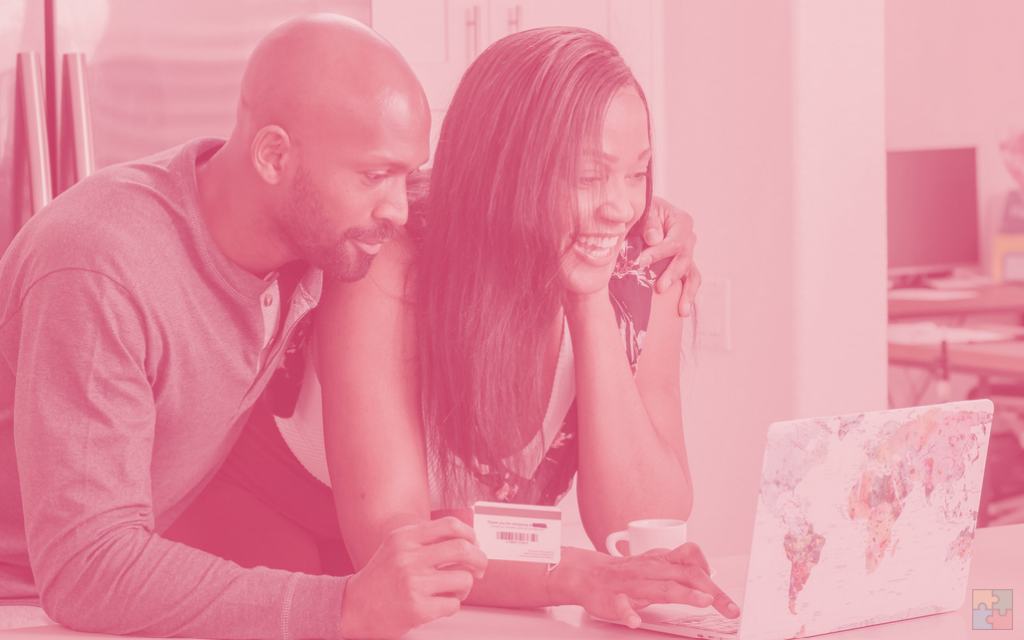 How does Video Shopping Work?
We know what video shopping is, but how does it work? Video shopping also known as shoppable videos are videos that have clickable links or CTA's. These elements serve a specific purpose on this video format, whether it's to direct traffic or to make purchases directly within the video using the appropriate links. Vidjet allows you to embed these elements and links to make video shopping effective for your store. Once you have created your shoppable video, a really important aspect to take into account is where you will be publishing it. For example, you can publish this on any of your social media platforms or even on your website.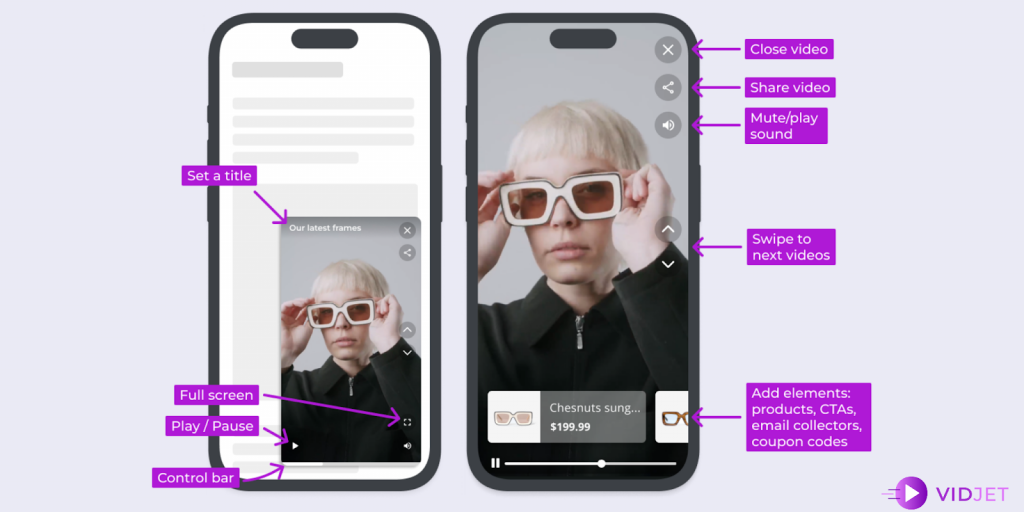 How can Video Shopping benefit you?
Video shopping provides your brand with endless benefits, but today, let's have a look at three very important ones;
1. Increase Conversions
One of the main benefits that video shopping provides your brand with is an increase in conversions. This can be achieved by a few methods. The first one is, embedding these videos onto your landing page. The rationale behind this approach it that your traffic firstly comes across your content on your landing page. If you embed a welcome video with a link that navigates your traffic on your page and brings them to their desired location, it will reduce your bounce rate and simultaneously, increases your conversions.
The reason this occurs is due to your traffic being able to quickly and effectively get what they came for. Another way to achieve this is by embedding a shoppable video on the product page that allows potential customers to get all the information they need before making any purchase decisions. These videos have implemented elements that your traffic can make direct product purchases from. Due to this seamless shopping experience, conversion rates are successfully enhanced.
2. Boost Engagement
Videos have been known to captivate audiences' attention a lot more than pictures. When you add elements or links to make videos more personalized, it makes your audience even more engaged. Video shopping is the key to making your content more appealing by providing a more interactive and immersive experience for your customers. Due to this, it leaves customers more intrigued. Video shopping makes the purchasing experience more engaging and entertaining for customers by integrating animation, and real-time interactions.
3. Improve Sales
We know that with the use of shoppable videos, the purchase process is shortened significantly. This makes buying products even easier and quicker. Since customers do not have to spend a long time checking out, it makes buying products a lot more effortless and creates an overall swift purchasing process. Thereby, shoppable videos boost the number of sales for your business.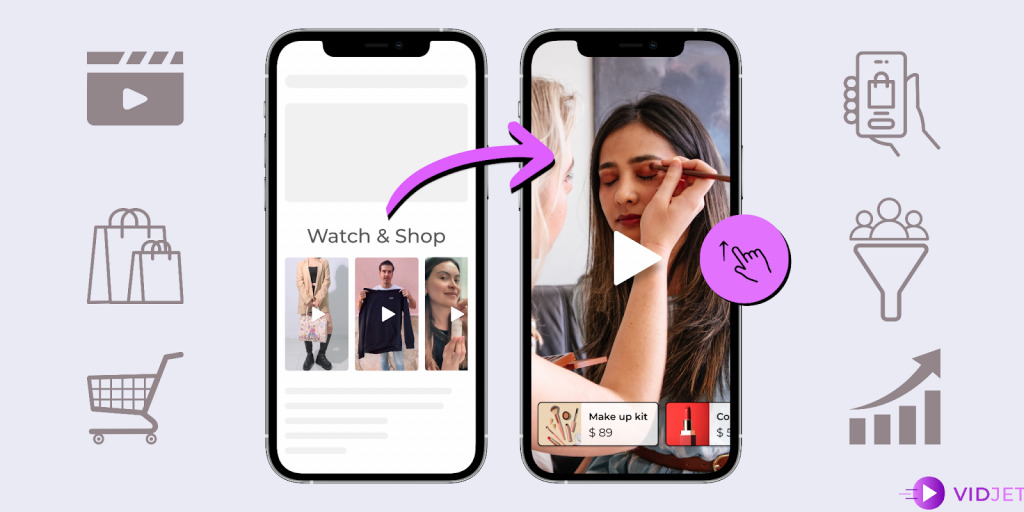 Learn how to choose an affiliate marketing software for your business
How to use Video shopping for influencer marketing
Influencer marketing has taken the online space by storm. Even if influencers are not selling their own product lines, they can still generate massive revenue by doing sponsorships or affiliate marketing. How can brands influencers get started with influencer marketing? It is vital to note for brands that the influencers they work with have to ensure that they are providing their audience with something that will intrigue them. They should also plan how to provide added value so that their audience stays loyal to purchasing products from the brand. So, if you are a brand trying to do influencer marketing, here are four small steps that will lead you in the right direction to being successful in this area;
1. Plan
Before launching a product line to your audience, it is crucial to do research on the business you are working with. This is so that you make sure you are offering the right product to your audience. If you do not do this, the chances are that your partnership may fail as you won't generate many sales.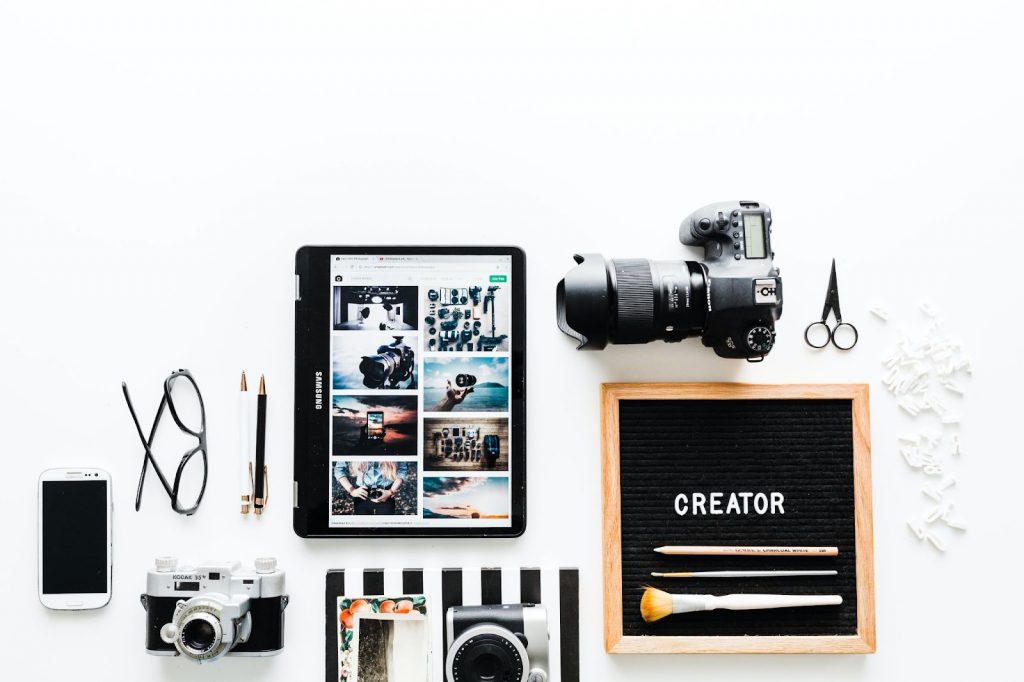 2. Advertise
After you carry out step one, the next thing to do is build anticipation from your audience. You can do this by advertising teasers of what you are about to release to your customers. Share with your audience that you are releasing a new video shopping approach to make them excited.
3. Create Engagement with your customers
You can create engagement with your audience in numerous ways. For example, you can create a hashtag that your customers can start using once they have purchased your products. Another way is by encouraging user-generated content. If you see your audience posting your reviews or showcasing the product, upload it onto your website to show authenticity to future customers.
4. Simplify the shopping experience
Lastly, with the use of video shopping, it makes the shopping experience easy and simple. It eliminates all the long steps and the redirections that websites make you do when checking out. With shoppable videos, just click the buy now button in the video and make your purchases directly.
Want to build an affiliate program for your store? With GoAffPro, you can easily set up and manage your program. Check out our app: GoAffPro